Posted by New Case on 27th Jun 2022
Smartwatches have evolved from stylish accessories to essential gadgets. They're everywhere and do almost everything, from answering calls to conveying notifications. But how do you define the best smartwatch for iPhone? Some buyers focus on the features, while others analyze the price. Nowadays, you can find cheap smartwatches for iPhones with all the bells and whistles.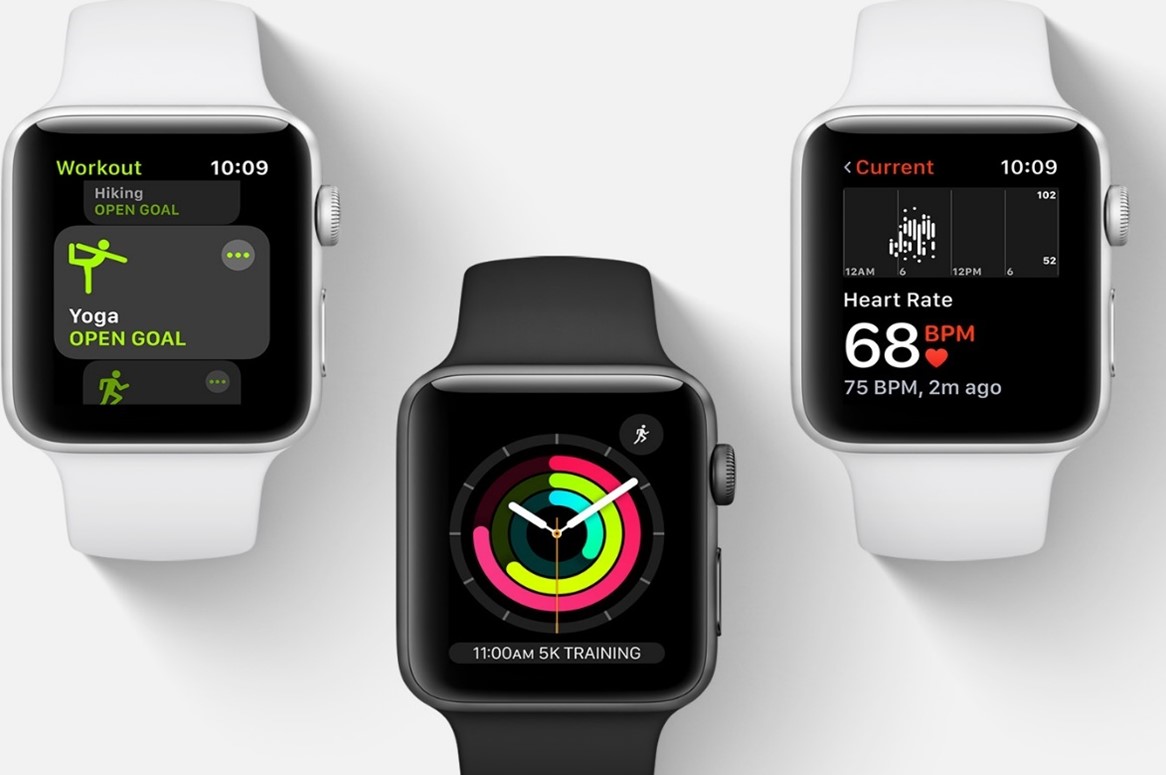 The best cheap smartwatch for iPhoneprovides all essential features without bankrupting your wallet or bank account. First, check iPhone compatibility. It should interact with your iPhone for you to receive calls and notifications. Some models have mobile payment options, fitness tracking, and heart-rate monitors. Cheap iPhone smartwatches can meet all your needs cost-effectively.
To help you get value for money, here are the best cheap smartwatches for iPhones.
1. Amazfit Bip
The Amazfit Bip is a stylish smartwatch compatible with Android and iOS. It has an Apple-Watch-like design, touchscreen, smartphone notifications, and GPS. You also get step tracking and a built-in heart-rate monitor.
The Amazfit Bip uses GLONASS to ensure accuracy in workout tracking. And Bip's always-on display enhances usability. If you don't use Bip's smart features, its battery can last 45 days. The Amazfit Bip is one of the best cheap smartwatches for iPhones under $100. You can get the Bip U or Bip U Pro with advanced features for the same price range.
2. Redmi Watch 2 Lite
Redmi Watch 2 Lite offers notification and GPS support, a 41mm matte plastic case, and a responsive 1.5-inch, 320x360 TFT display. You can control music playing on your iPhone and check weather updates. Its design is similar to the Xiaomi Mi Watch Lite.
Redmi Watch 2 Lite offers fitness, step, and sleep tracking and monitors heart rate and blood oxygen. With this smartwatch, you can check your workout data via your iPhone or the Strava app. Redmi Watch 2 Lite has 10-day battery life but costs less than $100.
3. Fitbit Versa 2
Fitbit is renowned for its innovative smartwatches. The Fitbit Versa 2 offers all the bells and whistles of Versa, from heart-rate tracking to touchscreen display and in-depth sleep analysis. You also get new advanced features, including built-in Alexa and an AMOLED display.
Fitbit introduced onboard GPS on the latest Versa 3. But the original Versa and Versa 2 don't offer this feature. But the Versa 2 is cheaper than the Versa 3 and provides all the essentials, including cross-platform compatibility and sophisticated sleep-tracking. And its battery can last for five days. The Versa 2 is one of the best cheap smartwatches for iPhone users.
4. Amazfit GTS 2 Mini
The Amazfit GTS 2 Mini is compatible with iPhone and Android. This budget-friendly model has a 40mm case, 1.55-inch AMOLED screen, notification support, and GPS. You can track daily activity and sleep using the Zepp app or third-party APIs like Strava.
The Amazfit GTS 2 Mini offers sports tracking features, including 60 built-in workout profiles. With 14-day battery life, you won't have to worry about running out of battery during workouts. Best of all, the Amazfit GTS 2 Mini costs $99 on Amazon.
5. Apple Watch Series 3
At $199, the Apple Watch Series 3 will cost you more than other options on this list. But it offers all the bells and whistles of an Apple device. This cheap iPhone smartwatch has robust apps, fitness tracking, notifications, and built-in Apple Pay. So, you won't need to take out your phone or credit card to pay for items.
Although the Apple Watch 3 is an older model, it offers value for money thanks to its features. It is the only smartwatch on the list with cellular connectivity. And it also offers WiFi, camera shutter controls, GPS, music streaming, and an 18-hour battery life. Enjoy the seamless watchOS experience with notifications enabled by the latest watchOS 8. The Apple Watch Series 3 is the best cheap smartwatch for iPhone users. After investing $199 in an Apple Watch, buy a case and screen protector to safeguard your investment.
At NewCase, we offer high-quality Apple Watch cases and screen protectors. You can rely on our Apple Watch accessories to protect your smartwatch from drops, scratches, and scrapes.