Posted by New Case on 5th Jul 2022
With the ever-increasing popularity of selfies, iPhone owners need the selfie sticks now more than ever. The iPhone 7 Plus is renowned for its unmatched 7 MP Facetime cameras. You can take selfies by holding your iPhone in your hands. But your hands can't stretch far enough for a picture-perfect capture. Some people in your entourage will be out of the frame if your phone is too close. Whether it's a birthday, graduation, wedding, or nature walk, you need a selfie stick to capture the perfect selfie.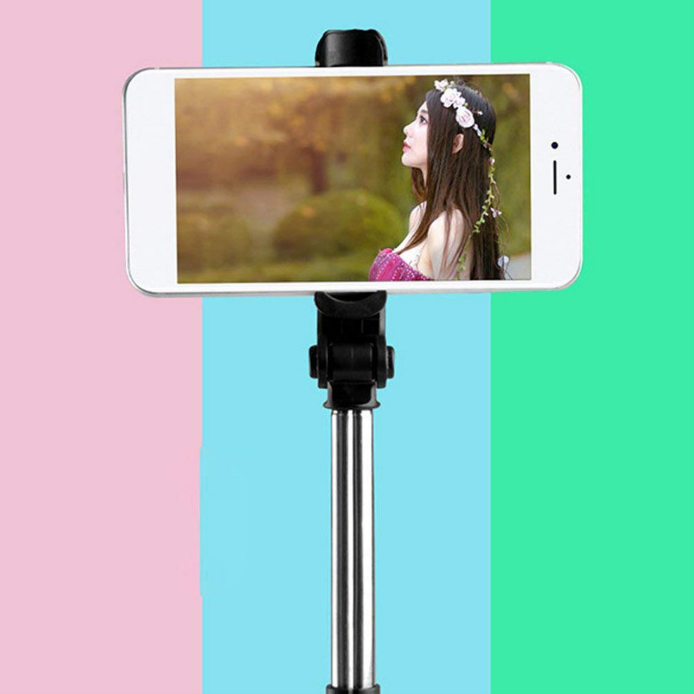 The best selfie stick for the iPhone 7 Plus allows you to record sentimental moments. It can stretch far enough to fit all your friends and the background in a single frame. But all selfie sticks are not the same. Apple designs new iPhones without the headphone jack. So, wired battery-free selfie sticks won't work with your iPhone 7 Plus. You'll need a Bluetooth wireless selfie stick.
Here are the 3 best Bluetooth selfie sticks for capturing the perfect selfie with your iPhone 7 Plus:
1. Anker Selfie Stick
Anker has an adjustable, rotatable aluminum alloy clamp with a flexible phone cradle, built-in Bluetooth, and a palm-friendly handle. This monopod stretches up to 32.1 inches, long enough to capture the crowd and scenic views in the background. iPhone 7 Plus users with shaky or sweaty hands can use the wrist strap to strengthen their grip.
Anker's battery lasts up to 20 hours. So, you don't have to worry about running out of battery during your party. Its flexible cradle allows you to capture the perfect selfie from any angle. First, connect the selfie stick to your iPhone via Bluetooth and adjust its length and angle. Then, pose for the perfect selfie. Anker is one of the best selfie sticks for the iPhone 7 Plus.
2. XT10 Selfie Stick
The XT10 is a telescopic selfie stick with built-in Bluetooth and 2-in-1 functionality. You can use it as a selfie stick or a tripod to take selfies or shoot videos. Its ingenious design allows you to open or close the tripod in one step. At 0.15 kgs, the XT10 selfie stick is lightweight and highly portable.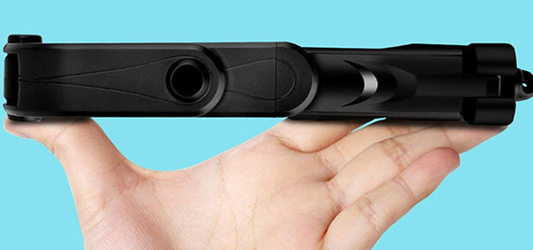 XT10 is extendable from 19 cm to 48 cm. So, you can choose the most appropriate length for the perfect selfie, video call, or live broadcasting. Its Bluetooth wireless connectivity covers up to 10 meters. With a 360-degree rotatable phone holder, you can take photos from multiple angles. And its compact design allows you to fold it to fit into your pocket. Best of all, you can buy the XT10 selfie stick on NewCase for only AU$19.95. It is the best selfie stick for iPhone 7 Plus users in Australia.
3. Mpow Selfie Stick
Mpow is a Bluetooth-compatible selfie stick that works with iPhone 7 Plus. This foldable monopod is extendable up to 31.5 inches and rotates 270 degrees. When fully collapsed, the Mpow selfie stick is only 7.1 inches long. So, you can fit it into your pocket.
Mpow selfie stick has a LED light, allowing you to take selfies in the dark. It also comes with a wrist strap and a long-lasting battery. So, you won't have to worry about dropping your iPhone or running out of battery.
We offer the XT10 selfie stick for the iPhone 7 Plus. You can also use it as a tripod to capture the perfect selfie. iPhone 7 Plus users across Australia can rely on our online store to access high-quality iPhone accessories at affordable prices.